New medical services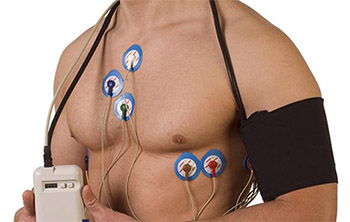 Simultaneous Holter ECG monitoring and continuous blood pressure monitoring
It is a continuous and simultaneous recording of ECG and blood pressure within 24 hours during routine activities.
The method helps to monitor your cardiac rhythm within 24 hours, to detect cardiac rhythm disorders, to assess the electrical activity of the heart, to measure blood pressure and to assess the efficacy of blood pressure lowering treatment. ECG and blood pressure monitoring are used to detect a link between angina attacks and arterial hypertension.
The main advantage of simultaneous Holter ECG monitoring and 24-hour blood pressure monitoring is that it saves your time.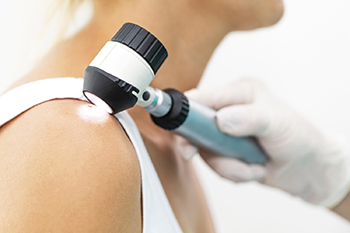 DERMATOSCOPY
An early detection of skin cancer, mole mapping, dermatoscopy and testing of moles for malignancy.
Skin cancer is curable if early detected. The main risk factors of skin cancer are a chronic UV-irradiation and aggravated history.
We will help you to monitor your moles, especially those you cannot check yourselves (i.e. moles located in hard-to-reach areas). We will monitor your moles with the help of FotoFinder imaging system (Germany). FotoFinder is an aid for the prevention of skin cancer.
Any existing mole or new mole may cause melanoma. Mole mapping is an advanced method for the detection of skin cancer. It is better to prevent than to treat, so to monitor any changes to your skin is a good solution.
FotoFinder imaging system ensures:
a long-term storage and monitoring of each mole on your body;
a regular checking and detection of any slight changes of a mole;
a non-surgical testing of any mole for malignancy.
A special medical camera is used to photograph those parts of your body, where moles are localized. A digital dermatoscope is a high-precision electronic microscope, which makes photos of moles. The photos may be assessed, analyzed and stored. The previously photos may be compared with new ones to detect any changes. The procedure is painless.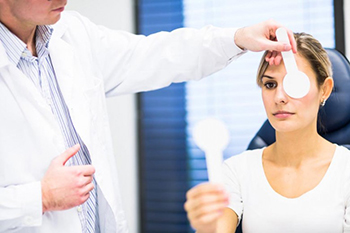 COMPREHENSIVE EYE EXAMINATION includes:
pneumotonometry ‑ a contactless measurement of intraocular pressure;
autorefractometry – the measurement of diopters, i.e. detection of a degree of myopia, hyperopia or astigmatism;
retinoscopy with video recording (fundus camera) ‑ a deep examination of the fundus;
consultation by an ophthalmologist;
free of charge prescription of glasses for the patients with relevant indications.
The price for a comprehensive eye examination with a 20% discount amounts to 31 rubles 67 kopecks
To schedule an examination, please, call at (017) 266 27 70, (029) 686 27 70, (029) 249 97 70.